Welcome to Second Grade

My name is Mrs. Rowley and I am very excited for this coming school year. I live in Fayette with my husband and our two dogs, Jake and Linnea, who we love very much!
I have been teaching for six years with experience in both first and second grade, with all of my teaching experience being right here at Lincoln! I earned my Associates degree from Southern Maine Community College, my Bachelor's degree from the University of Maine at Orono, and my Master's degree from Thomas College.





In Second Grade we are very busy and stay active while learning!
Please contact me if you have any questions about the education of your child and how I can better support them in their learning.
Contact Information
E-mail: mary.rowley@augustaschools.org
Phone: 626-2483 ext. 3903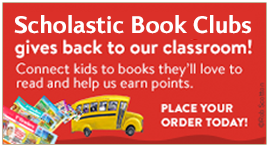 Enter your Scholastic Book Order using Mrs. Rowley's classroom code!

Special Schedule
Monday- Art
Tuesday- PE
Wednesday- Computers
Thursday- Music
Friday- Library